Berendsen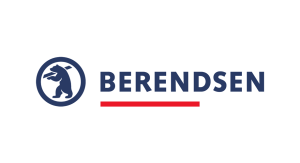 Leading Transformation Journeys
Transformation, Organizational Alignment, Continuous Improvement , Culture of Excellence
The Organization
James Drummond has a history of successful stints as the chief executive officer of multinational companies that have all undergone significant transformations. In each case he was able to implement a significant organizational improvement initiative that then enabled each company to eventually be part of a merger or acquisition to a global leader under his leadership. He has done this in multiple industries that includes aviation services, railroad automation technology as well as textile maintenance and provisioning services.
James has a unique talent to address operational challenges on a very large scale and create standards that drive business process improvement, safety, and outcomes that improve bottom line results. He also understand that companies are made of people and that company culture is imperative to create organizational change.
In order for James to be successful operationally, he had to get the everyone in the organization to buy into the objectives and align from a belief level. He knew that if people could be inspired and shown the steps to implementation for continuous improvement that his initiatives would be successful. As part of this effort James looked to John Foley Inc to help him create a program that would create purpose and alignment to values, infuse positivity and change perspectives of belief levels of people's ability to perform to potential.
Leadership Development
"The JFI team was able to translate their experience and synthesize it to our business environment to drive behavior. They created simple path from a framework of how the best get better."

James Drummond
The engagements were focused on the entire management team to enable them to lead their teams in a different way. Team outcome through a positive and safe environment became the focal point built on a change in how challenges were addressed by leaders and teams. The workshops, led by Admiral Mike McCabe, was an opportunity to apply the leadership concepts immediately to address everyday responsibilities of the leaders.
"The team spent just as much time doing analysis and learning as they did in delivery to understand our business situation, our strategy and objectives ot make the concepts targeted. The international audience really took to the program as the substance is in the framework and the process."

James Drummond
Impacts and Outcomes
As a result of the program James and his executive management team saw an immediate impact in the behavior of this teams. They tracked employee engagement in programs such as the safety programs which grew exponentially post workshops.
"The biggest takeaway in all the engagements with my companies was the inspiration that it left with people. They increased their belief in themselves and an improved believe in the organizations and their teams."

James Drummond
With everyone aligned and committed to a culture of excellence based on continuous improvement and a clear path to take, James was able to successfully implement his large scale operational changes. These collectively he calls the "transformational journey" and has been the key to his success in each of his ventures leading the evolution of his organizations into global market leaders.
The success of his transformational endeavor and the predicted outcome was validated by a one of the largest public acquisitions in this industry with Elis purchasing Berendsen for £2.2bn Billion.