Community Health Group

Impacting Lives
The Foley Team teaches purpose and techniques to impact lives at CHP.
Who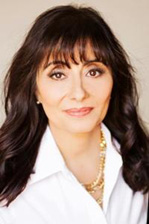 Norma Diaz
CEO of Community Health Group (CHG), in San Diego, California, hired John to deliver a keynote presentation to her company in 2019. His message and approach left a lasting impact on Norma.
From the very beginning of the presentation, I knew that we had found someone who could meet my "speaker expectations" and deliver a great presentation that would resonate with our staff. Our goal with your presentation was to provide a motivational and educational experience where each of our employees would walk away confident that the time could not have been better spent. I am confident we met that goal, as, immediately after your presentation, I witnessed our employees sharing their takeaways with each other and practicing some of your principles.
Norma Diaz
Community Health Group (CHG)
Approach/Challenge
Faced with a team of 45 leaders coping with stress, depression, anxiety, and issues related to trust and teamwork during the COVID-19 pandemic, Norma needed help to lead her team through these challenges. She realized she needed to consistently expose her team to John's messaging and mindset.
Process
John joined the CHG team virtually every week for one-hour sessions. These sessions were targeted to key areas to help the team facilitate personal and professional growth. Each meeting started with guided meditation, chair yoga, and breathing exercises, and content and activities that allowed participants to open their hearts and minds and make significant progress on the emotional and educational journey that John calls a purpose larger than self! John's unique approach keeps things fresh and relevant, and he has continued to accompany the CHG team weekly for over 160 weekly sessions—and counting.
Result
An internal survey found that among the 45 leaders who took part in the JFI training, there was an 80% reduction in stress, anxiety, insomnia, and the need for medication or additional services to battle burnout. Participants rank the breathwork and meditation exercises John leads the team through as some of the most effective tools they learned during their training.