Warrior Focus with Olympic Fencer Natalie Vie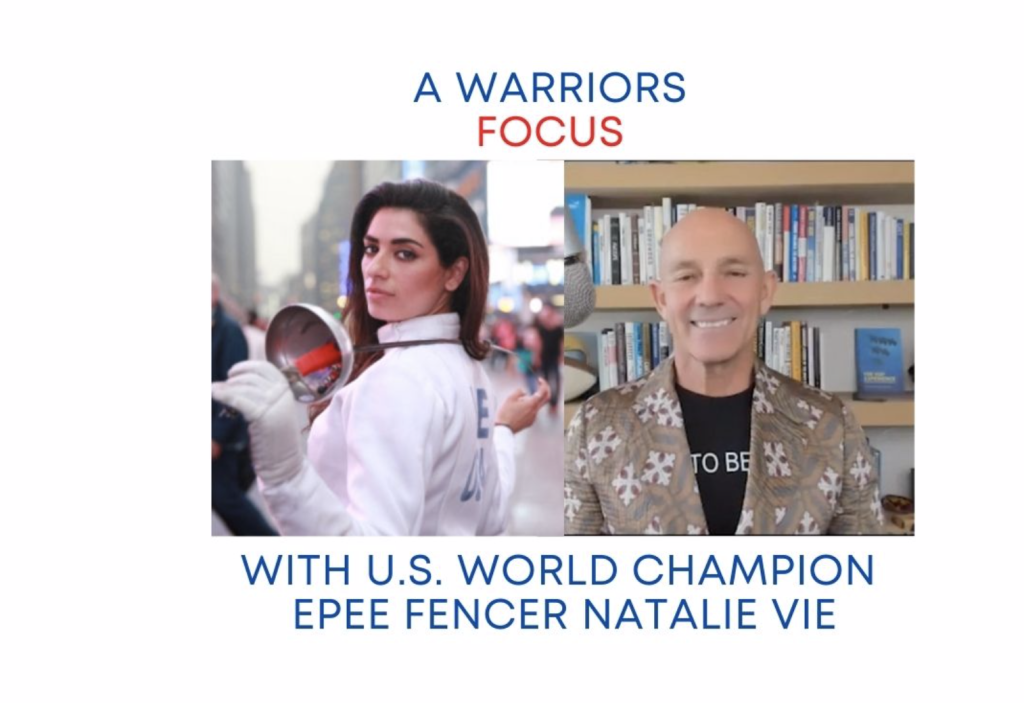 Guest: Natalie Vie
Show Live With: " A warrior's focus creates a powerful and unified mind."
In this episode, we unpack the powerful techniques of concentration required from a world champion epee fencer. We cover the impact of morning routines, the power of a purpose larger than self, and the relationship between being a fighter pilot and a fencer.
Bio:
Natalie Vie is Team World Cup Champion on the United States Fencing Team, an herbalist, forager, yogi & and intersectional environmentalist working to restore humans in the right relationship to the Earth primarily through plants?
In her career as a professional athlete, Natalie represented the United States in 10 consecutive world fencing tours. Natalie made history by becoming the first Latina to represent the US at the PanAmerican Games and also by winning the 2018 Team World Cup in Dubai. Natalie is the second Latina in history to have become a part of the United States World Fencing Team.
Natalie says that her journey as a fencer has initiated her into embodying the archetype of the Warrior. Natalie now considers herself an Earth Warrior! Natalie is currently completing her Masters of Acupuncture at the Phoenix Institute of Herbal Medicine and Acupuncture where she is also studying herbology and is particularly interested in plant spirits.
Natalie has been running online fencing and yoga programs and has 2 workshops coming up in January that are still open. Natalie also regularly shares her foraging and herbalism practice on her social media @supersonicnava on Instagram
Natalie's Instagram: https://www.instagram.com/supersonicnava/