Thank You Messi, Mbappé and Morocco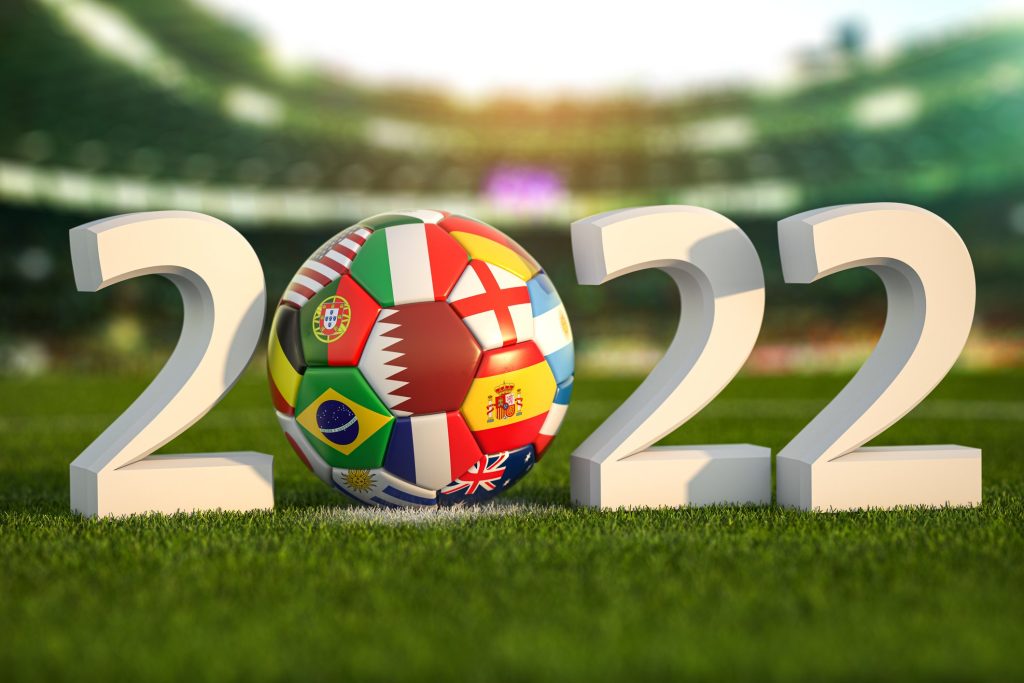 In that last World Cup, fans gathered from all corners of the world to celebrate a game that unifies the planet. All nations came to know each other through the game of soccer. During the demanding competition with 32 countries, the best players in the world meet with each other. And in the end, only one team remains, the World Cup winner; the top of the top, the 0.01 of 1%, as John Foley would say.
This year, and for the next four years, it is Argentina for the third time after 1978 and 1986. Congratulations to Messi and our friends from Argentina!!!
Argentina now sits at the top, the capstone that embodies values of courage and abnegation. After a legendary final game with France, a game that many observers called one of the best they had ever witnessed in their lives. It reminded me of the final in Mexico in 1970, which the great Pelé won. The same legendary Pelé, after this last final in Qatar, issued a fascinating statement where he thanked Messi, Mbappé and… Morocco.
Indeed, Morocco shined throughout the competition with its spirit, vivacity, and sparkle. That is what the world will remember from this Qatar 2022 World Cup; "Messi, Mbappé, and Morocco." And if I had to find a straightforward reason why the world and the great Pelé so much connected with the team of Morocco, it is because they simply showed us all that it is possible to break these belief barriers. John Foley would say that Morocco transformed "limiting beliefs" into "liberating beliefs."
Indeed, before the beginning of this World Cup in Qatar, in early November 2022, no one was ready to bet a single cent on the Moroccan team. They were last on the list of well-known bookmakers in London. All you could find at the top of that list were the usual suspects; Brazil, France, Argentina, England, Spain, Germany, Netherlands, Portugal, and Belgium. But not even a sliver of hope about Morocco.
When that Moroccan team played their first game against Croatia, the runner-up of the last world cup in Russia, they ended up with a tie. I was in Rabat that day, the capital of Morocco, watching the game from a café. I took a quick bite after a meeting with government officials to talk about the digital preservation of cultural heritage. I could see that the crowd in the café was slowly changing attitude as the game moved on. Slowly but surely, their confidence in their own team was rising. Starting from a low confidence level, you could sense that they started realizing they could also measure up against that Croatian team. You could hear it loud in people's heads: "Really? We, too, can compare with the runner-up of the previous World Cup in Russia? Can we allow ourselves to measure up to a team that reached the final game of the previous World Cup?"
As the game progressed, everyone in the café could see with their own eyes that their players themselves were gaining strength and courage. During the second half, everyone in the café started to believe in their chances. In the end, they managed to tie. That was enough for them to stay in the competition and build further confidence.
They could have chosen to feel sorry about themselves that they didn't win. But they did not. Instead, they built up the little faith they had gained in that game and leveraged it to the thousands. And that's exactly how they moved into the next match against Belgium, ranked second in the world according to the FIFA ranking and third at the last World Cup. Moroccan players took that very confidence and leveraged it. They scored once and then twice without getting a single one against them.
And then they beat Canada in the next game. Against all expectations, they ended up at the top of a group many observers thought was the toughest in that World Cup.
At that stage, players could have felt that they had fulfilled their mission. That success could have made them satisfied. But the opposite happened; the more success they had, the more they wanted. The further they pushed that envelope of "liberating beliefs," the more they saw what was possible ahead of them.
So when they played Spain afterward, they were on fire. Spain is another behemoth of global soccer; world champions in 2010 and European champions in 2012, always in the final games of the highest competitions since then. With international footballing stars as opponents in that Spanish team, Moroccan players could have just said: "That's it! We've done enough. Now, we can afford to lose. Everybody would be happy anyway." That's not at all what happened. Against all expectations, Morocco kept pushing. Players kept going beyond themselves. It reminded me of what John Foley always says: "Keep pushing the limits because if you don't, the limits will push you back." And lo and behold, the Moroccan players pushed the limits. Every player did that beyond themselves, with some even leaving the pitch limping on one leg. And the Moroccan players went to the point where they won in the penalty shootout.
And then, at the next game came Portugal, another legendary team that always finds itself in the highest altitudes of global soccer, with another legend named Cristiano Ronaldo. And there again, a goal in favor of Morocco came out of thin air.
At that point, suddenly, the Atlas Lions, as they are known, found themselves in that very elite square holding the four best teams in the world.
Just like that, out of the blue! But that wasn't pure chance. At that point, everybody knew that it was thanks to the beliefs that they had in themselves. Their "liberating beliefs."
And all of this happened after seven games. That only took seven games!
These seven games allowed them to morph from a team that no one was even considering to a team at the world's top. And if you follow all the stages that mark the seven games, you will notice that the transformation was about leaping forward from limiting into liberating beliefs.
About the author of the post;
Ben M Ghalmi: Ben has collaborated on many occasions and for several years on several major leadership projects with John Foley Inc.
Currently, Ben's primary responsibility is for the financial management of the Asian Legacy Library, an organization dedicated to the digital preservation of intangible cultural assets.
He is passionate about global cultures and learning languages. Prior to joining ALL, Ben's responsibilities took him to Beijing and Hangzhou with a business-to-business digital platform. He also gathered more than 20 years of international investment banking experience in major financial centers (Bahrain, Paris, Frankfurt, and New York) with leading financial institutions (Credit Lyonnais, Deutsche Bank, and AllianceBernstein). His career began as a deputy trade commissioner at the French Embassy in Bahrain.
Ben M Ghalmi is French-Moroccan. He currently shares his time between the United States, France, and Morocco.